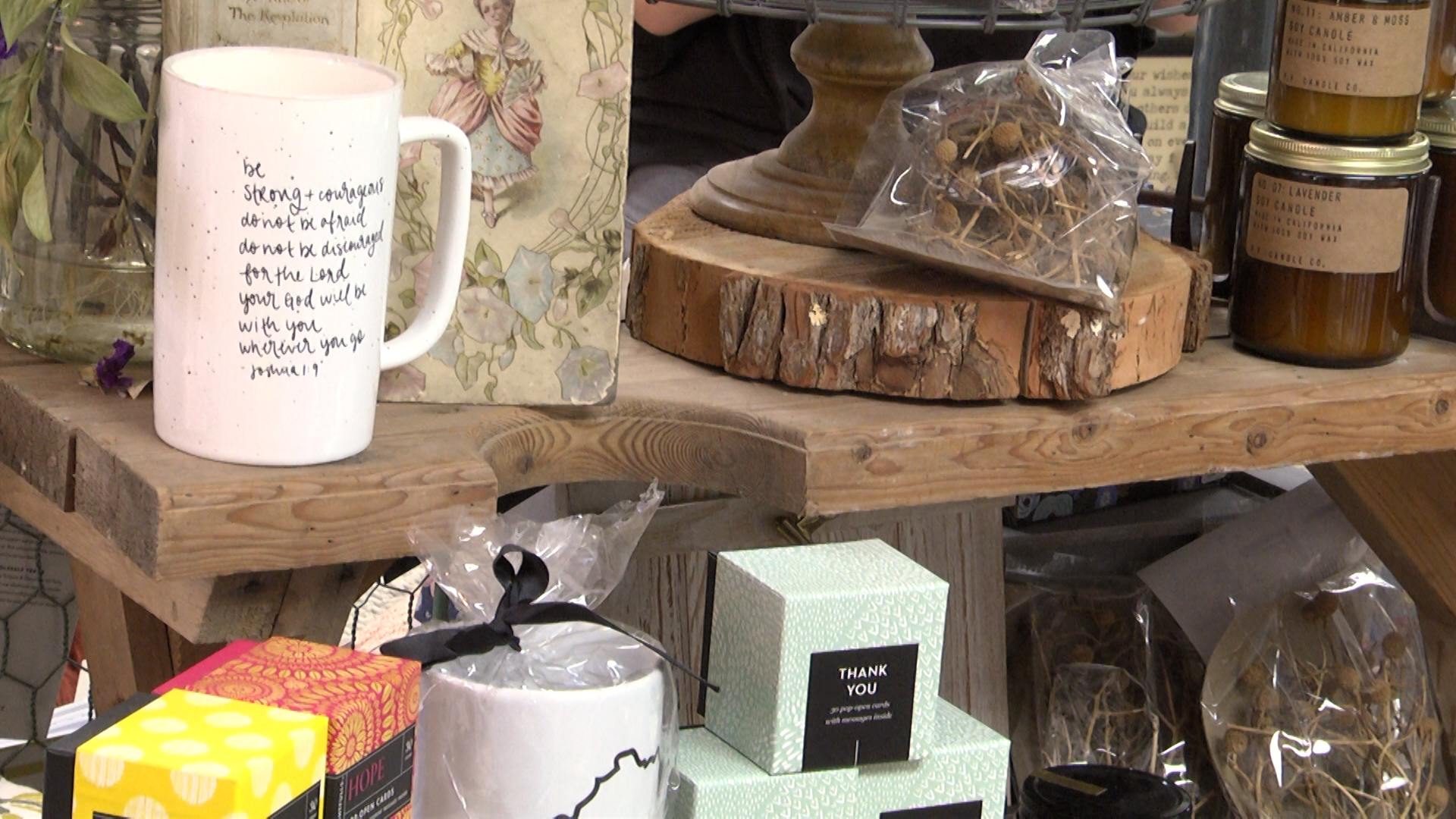 [ad_1]
GLASGOW, Ky. – A new business in Glasgow that opened during the pandemic is taking off, trying to improve the city.
Off the Square is a haven for women who need to decompress, according to store owners Julie Dickinson and Lisa Richardson. They said this environment was possible because their store adapted to the challenges that Covid presented.
Richardson said, "We did some Christmas shopping where people didn't even come into the store. They texted us or FaceTime, and we did their Christmas shopping for them just by texting or FaceTiming.
Dickinson and Richardson make a point of supporting other women-owned businesses and family businesses by representing products that have stories behind them, creating a personal touch with their salespeople.
"It has been really exciting, neat and well received by our customers," Dickinson said.
They are made from natural products and organic ingredients. They make it their mission not only to sell their organic products, but also to educate their customers and try to bring all natural products to Glasgow one at a time.
Dickinson said, "I really tried to look for toxins out of my life, especially personal care products and things like that, so there wasn't much to be found in Glasgow."
With all natural products, plastic reduction takes a heavy toll on Dickinson and Richardson's hearts.
About a month ago, they launched their charging station – a place where people can buy bottles of soap, lotion, and other products, and then people can come and recharge them for a reduced cost.
"If you think about how many shampoo bottles you throw away, call me how many bottles of hand soap, how many bottles of dish soap, how many bottles of lotion, I mean it's amazing how much plastic [it is]Said Dickinson.
They are already thinking about how they could expand this station to a glass bottle recycling station.
And why? Everything for the future of their hometown.
Richardson said, "We were both born and raised here, now we are raising our families here. We want to put a stamp on this community. We want to make it better.
Dickinson said: "We just want Glasgow to be a place where people want to come. "
[ad_2]