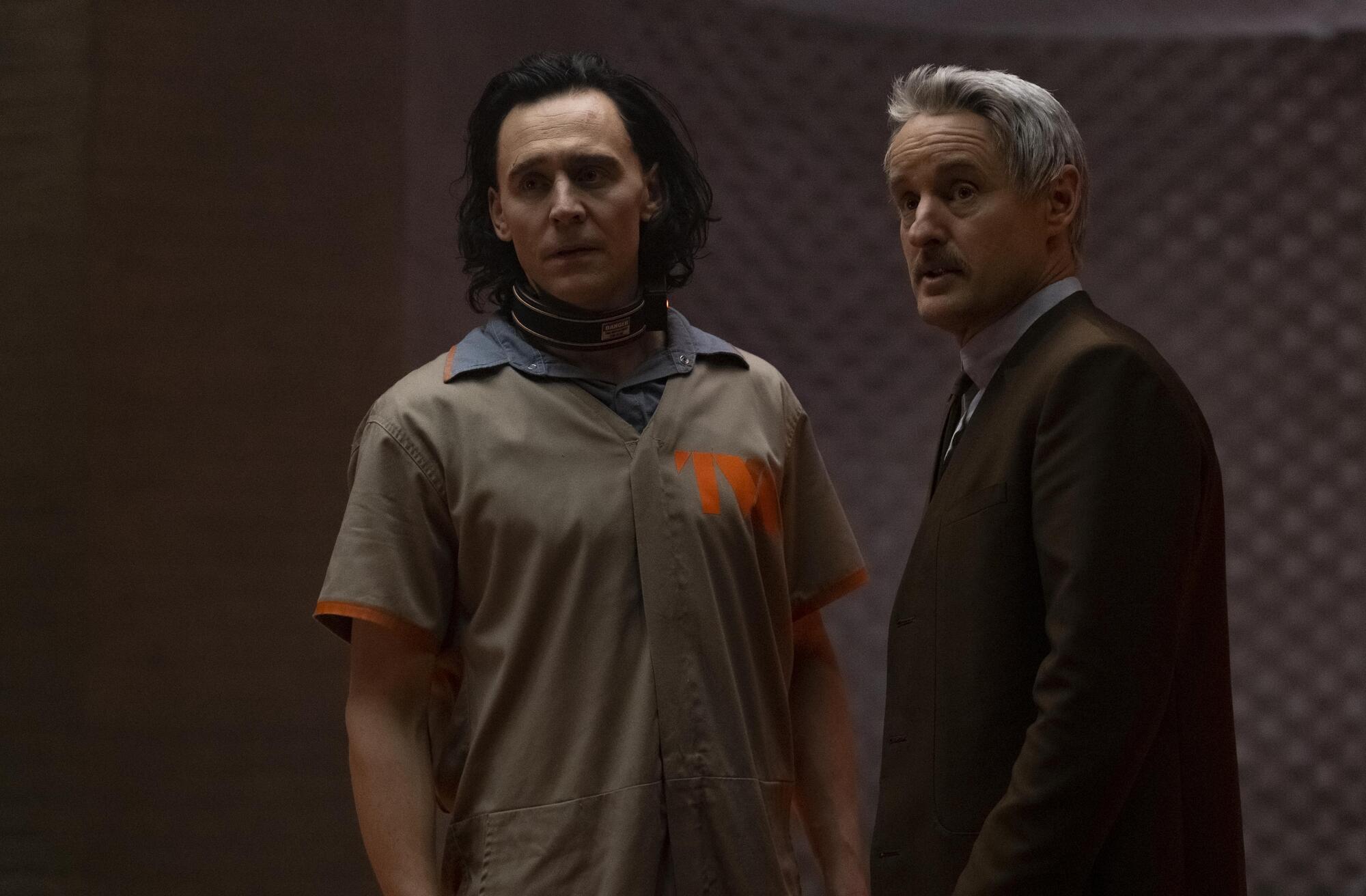 MCU TV shows have been rolling out quickly since early 2021. WandaVision at Loki, fans got a chance to get a taste of what Phase Four will offer.
The TV release schedule started with WandaVision, which showed Wanda Maximoff (played by Elizabeth Olsen) living out her suburban sitcom fantasy with her husband, Vision (Paul Bettany).
The series raised big questions about the multiverse and the potential for having different timelines, just like Loki, who followed the 2012 version of Loki (Tom Hiddleston) as he tried to suppress the Time Variance Authority.
Between these series was The Falcon and the Winter Soldier, who followed Sam Wilson (Anthony Mackie) as he teamed up with Bucky Barnes (Sebastian Stan) on a mission, as he grapples with whether or not to take on the mantle of Captain America.
There's even more to come, with new trailers and teasers coming out regularly.
Coming up there will be spoilers for Black Widow.
The MCU shows coming to Disney +
What if-launch on August 11, 2021
Hawk Eye-launch end of 2021
Ms. Marvel—launch end of 2021
Knight of the Moon—launch 2022
She-Hulk—launch 2022
Secret invasion—launch 2022
Armor Wars—unknown launch date
Stone heart-unknown launch date
I am Groot– launch date unknown
Guardians of the Galaxy Holiday Special—launch end of 2022
Untitled Wakanda series – launch date unknown
what if is the latest story to arrive on Disney +, and is an animated film with many of the cast members returning to voice their roles.
One missing actor, however, is Robert Downey Jr, whose voice work has been passed on to a different actor for his role, Tony Stark, aka Iron Man.
The series will follow different versions of MCU stories that we enjoyed, all of which take place under the watchful eye of Uatu, AKA The Watcher, voiced by Jeffrey Wright.
After that, Hawk Eye expected to be released, which follows Clint Barton (Jeremy Renner) as he coaches his new protégé, Kate Bishop (Hailee Steinfeld).
The post-credit scene at the end of Black Widow showed Yelena Belova (Florence Pugh) preparing to take Barton on her next assignment, meaning she will also appear in Hawk Eye.
Following this is Ms. Marvel, which follows Kamala Khan (Iman Vellani), a superhero fan and obsessed with Captain Marvel who discovers her own powers.
He will set up the next movie Wonders, which will see Carol Danvers (Brie Larson) and Monica Rambeau (Teyonah Paris) return to the fold.
At this point, less is known about the upcoming series, only the one that was revealed by Disney.
The next series is Moon knight, with Oscar Issac in the role of a former sailor who becomes an intermediary for an ancient Egyptian god.
She-Hulk is the following story, in which Marc Ruffalo reprizes his role as the Hulk.
It will be directed by Tatiana Maslany as Jennifer Walters, while Tim Roth will play Emil Blonsky, AKA Abomination, and Jameela Jamil will play She-Hulk rival Titania.
Secret invasion is a series centered around Nick Fury (Samuel L. Jackson) and a formidable Skrull (Ben Mendelsohn) who infiltrated Earth.
Armor wars will be led by Don Cheadle as the War Machine, as he tries to protect Tony Stark's tech from falling into the wrong hands, while Stone heart follows Riri Williams (Dominique Thorne), an engineering student who creates Iron Man-like armor.
I am Groot, although technically not a miniseries, is a collection of shorts centered around Baby Groot (Vin Diesel) and The Guardians of the Galaxy vacation special is exactly what it seems, with James Gunn at the helm.
Given Guardians of the Galaxy Vol. 3 hitting theaters in May 2023, it's likely the vacation special will set up the next movie.
To finish, Black Panther It has been announced that director Ryan Coogler will be directing a series based in Wakanda, the fictional African nation from which Black Panther hails.