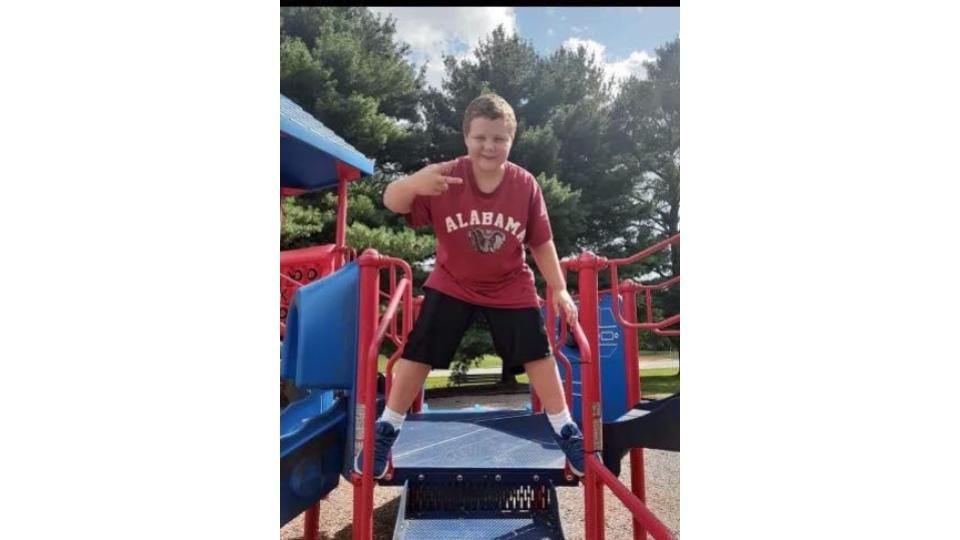 RUSSELLVILLE, Ky. — Eleven-year-old Tristan Settles of Logan County has been found, according to Logan County Sheriff Stephen Stratton.
Around 5 p.m. Friday afternoon, the Logan County Sheriff's Office received information about Tristan's whereabouts.
The child was found alive and well. No further information has been released.
The case is still ongoing.
–
The Logan County Sheriff's Office is still looking for Tristan Chase Settles from the Ray Walker Road area in Logan County.
FBI investigators joined the search last night and Settles was added to the National Missing and Exploited Children Database, according to a Facebook post from the LCSO.
Today, the search will continue with local, state and federal investigators involved.
RUSSELVILLE, Ky. — The Logan County Sheriff's Office is looking for 11-year-old Tristan Settles after a call about a missing minor from 670 Ray Walker Road.
Settles was last seen around 7:05 p.m. Tuesday leaving his residence, according to a statement.
Settles is about four-foot-eight, weighs 175 pounds, and has blue eyes and curly red hair. He was last seen wearing a red jacket, racing pants, and a Mario Brothers backpack with red suspenders.
If contact with Settles is made, please contact the Logan County Sheriff's Office at 270-726-2244 or the Logan County Dispatcher at 270-726-4911.