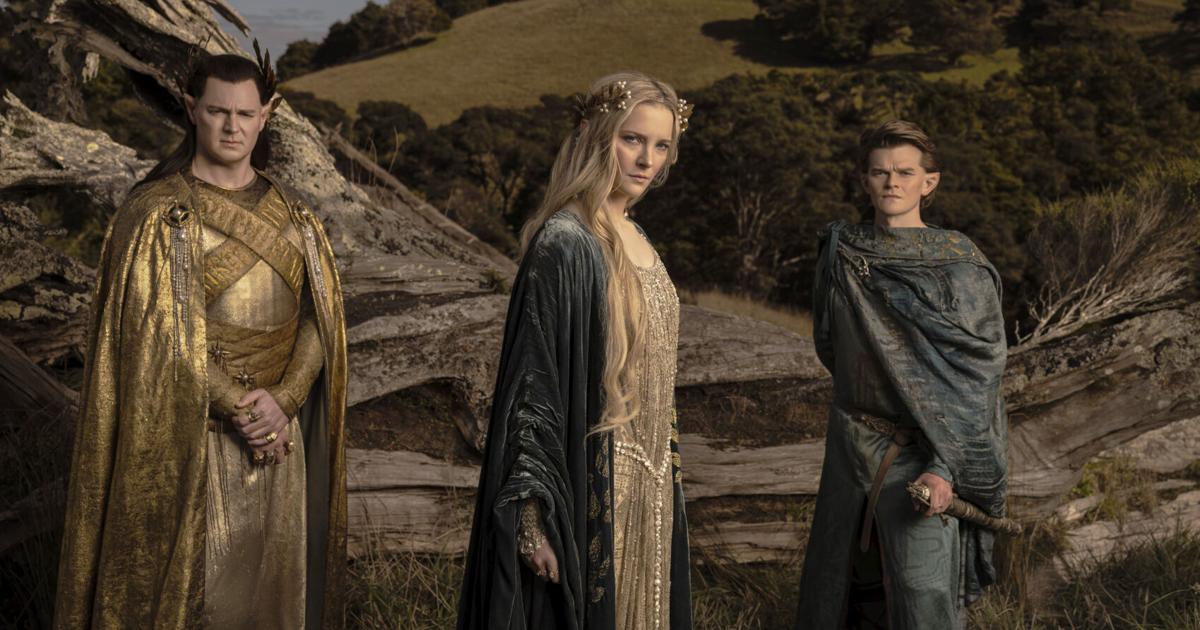 Some of JRR Tolkien's characters have lived for over 6,000 years. The author's legacy may last even longer.
"The Lord of the Rings: The Rings of Power," which began streaming Thursday on Amazon Prime, is the highly anticipated final journey to Middle-earth. Its $500 million budget for the first season makes it the most expensive TV series in history – and a bit of a gamble.
But those who sign the checks have done their homework. Two of Tolkien's novels – "The Lord of the Rings" and "The Hobbit" – are among the top 10 best-selling novels of all time. Peter Jackson's original film trilogy, which concluded with the Oscar-winning 'The Return of the King', grossed nearly $3 billion.
Viewers are the obvious next prize.
"We've really immersed ourselves in this literature and this world over the last three or four years, and I think we all, for one, have a feeling that it's special, it's different," said the showrunner of the series, Patrick McKay. "We felt extremely humbled to be stewards of a small part of it. There's a big responsibility to that, a responsibility we all take very seriously."
Amazon is so convinced of the global appeal that it is showing the series simultaneously in over 240 countries.
"Tolkien is the originator of much modern fantasy. His stories are both timeless and relatable," said Gaurav Gandhi, country manager for Amazon Prime Video India. "They continue to inspire people to this day and fuel their imaginations. That's why people come back to them again and again. And with this series, we're creating an epic world that our viewers would never have seen before. ."
Unlike previous screen projects, which include Jackson's trilogy based on "The Hobbit", this series is not a direct adaptation of a novel. It's baked from crumbs left behind by Tolkien, alluding to events centuries earlier that laid the groundwork for the rise of the evil Sauron.
Much of the first two episodes available now – future episodes will drop weekly – deal with how characters from diverse backgrounds slowly come to realize that their peaceful lives are under threat.
But the show's most immediate concern isn't a Dark Lord. It's an HBO series.
'House of the Dragon', the first of several planned spin-offs from the smash hit 'Game of Thrones', debuted last week to 10 million viewers, making it the biggest series premiere in history. of the premium channel. Some wonder if there's enough appetite for two fantastic franchises to deliver new adventures at the same time.
"I don't feel any rivalry," said Robert Aramayo, who portrays elven warrior Elrond in "Power" and played young Ned Stark in the sixth season of the "GOT" series. "I love this world, I love this world. I love fantasy, and so now we can all watch more fantasy, which can never be a bad thing."
Tolkien, who lived from 1892 to 1973, took fantasy fiction in a new direction by focusing on what can happen when various characters come together for the greater good.
Morfydd Clark, who plays Galadriel, the mightiest of all Elves, thinks the show's chances of success are strong, especially after visiting San Diego Comic-Con last month.
"It was a really amazing moment for all of us, because it really made us realize how huge and lasting Tolkien's effect is," she said. "Just being in a group of people who all got a break from the world through fantasy was really wonderful."