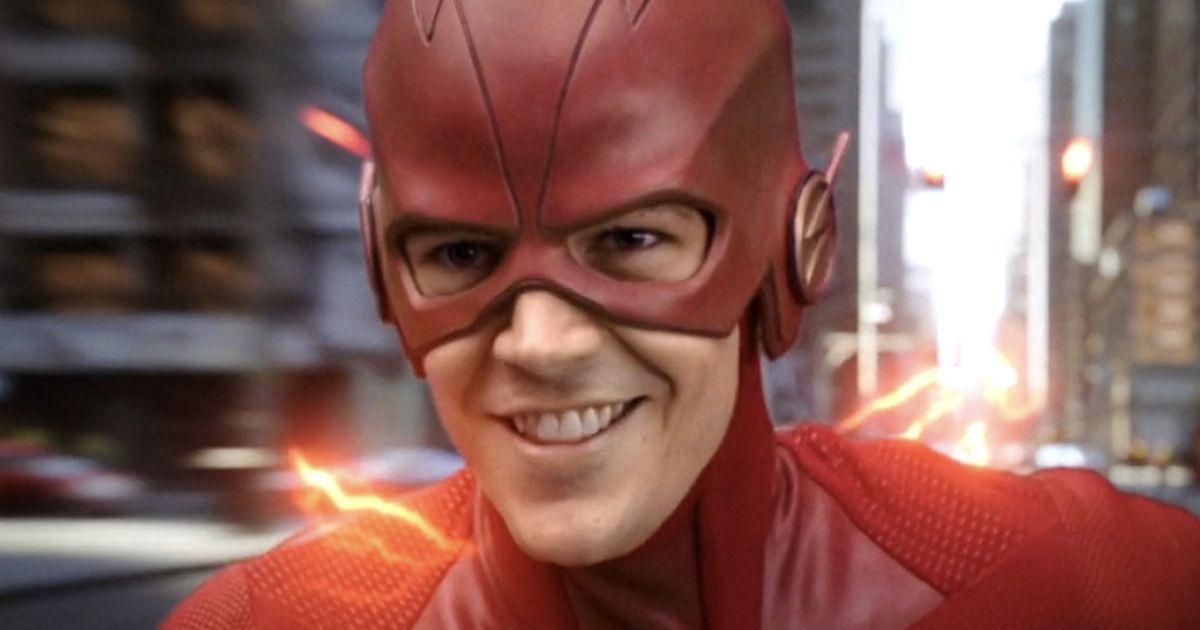 It now looks even more like The CWThe series will be cancelled. Although the studio has produced several successful shows over the past few years, including Gossip Girl, The Vampire Diaries, Arrowand Joan the Virgin, they've been hemorrhaging money for quite some time. About a month ago, CW parent companies Paramount and Warner Bros. Discovery, have reached an agreement to sell the Nexstar studio. And unfortunately, as part of their plan to make The CW profitable, they decided to cancel almost all of its series.
The CW's 2022-2023 broadcast season, which began in October, will remain unchanged. But from next year, in the 2023-2024 season, it will be quite an upheaval. Nexstar's chief financial officer, Lee Ann Gliha, said a few weeks ago that the number of shows carried over to the next broadcast season would be "minimal", according to Variety. Many shows have already been canceled earlier this year, some have been confirmed to be ending this season, and for some shows it is still unclear if they will continue or now. Here's what we know about the CW shows that didn't top the Nexstar log.
The CW shows that ended earlier this year
Earlier this year, CW parent companies Paramount and Warner Bros. Discovery, had already begun a major downsizing of the studio in preparation for the sale of the company. As part of that, nearly a dozen smaller shows on the platform were suddenly canceled, some of them just days after their final season aired. Here are the shows that were cut earlier this year.
Roswell, New Mexico was a science fiction series based on Roswell High School series of books by Melinda Metz. In the show, Liz Ortecho (Jeanine Mason) returns to her hometown after many years away and discovers that her high school crush, Max (Nathan Dean), is actually an alien. She promises to keep his secret but soon discovers that there may be many more aliens on Earth than him. The show ran for four seasons.
Dynasty was a reboot of the legendary 1980s soap opera, centering on the internal struggles and scandals of the billionaire Carrington family. It ran for five seasons. In the dark was a detective series about a young blind woman (Perry Mattfeld) who decides to investigate the murder of her friend when the police abandon the search. It lasted four seasons. The 4400 was a reboot of the 2004-2007 CBS series of the same name. In this sci-fi show, 4,400 people who had mysteriously disappeared over the past 100 years suddenly reappear simultaneously with their memories erased. The CW show was canceled after just one season.
Tom Swift was a mystery series spin-off from the popular Nancy Drew, centered around the brilliant young genius and inventor Tom Swift (Tian Richards). It only lasted one season before being cancelled. Charm was a reboot of the WB show, which ran from 1998 to 2006, about three sisters who discover they are the Charmed Ones, a group of powerful witches meant to protect the world's innocents from demons. The series ran for four seasons. Legacy was a spin-off of The Vampire Diaries, one of The CW's most successful series of all time. In this show, teenage Hope (Danielle Rose Russell), a descendant of powerful vampires, werewolves, and witches, attends a school for students with magical abilities. The show ran for four seasons.
Related: The Most Common Storylines Used On The CW Network
One of The CW's main focuses has been its DC Universe broadcasts, building on the ownership of parent company Warner Bros. Discovery over DC's media rights. However, these shows have not escaped the chopping block either.
In batman, after Batman's disappearance, his cousin Kate Kane (Ruby Rose in season 1, Wallis Day in season 2) decides to resume her role as Batwoman vigilante. The show ran for three seasons before being canceled earlier this year. Legends of tomorrow was a series featuring a team of time-traveling superheroes and villains, such as Rip Hunter, the Atom, Hawkman, and more, on a mission to stop the immortal Vandal Savage from conquering Earth. It ran for seven seasons. Noemie followed Superman-obsessed teenager Naomi McDuffie (Kaci Walfall) on an adventure to find the source of a strange supernatural occurrence in her hometown. It was created by award-winning filmmaker Ava DuVernay (Selma, Wrinkle in time, 13e) and only lasted one season before it was canceled.
The CW shows in their final seasons
Another piece of The CW's slate will receive a final season during the 2022-2023 lineup but will not return next year. Surprisingly, this includes some of the studio's most popular shows. Riverdale is a supernatural crime drama based on the famous Archie Comics, which has been running continuously since 1942. When a teenager is murdered in the town of Riverdale, a group of teenagers from the local high school try to root out the culprit. Its seventh and final season will air in early 2023.
Nancy Drew is a detective series based on the hugely popular book series, which includes a staggering 175 novels. In the show, 18-year-old amateur sleuth Nancy Drew (Kennedy McMann) becomes intrigued by the murder of a local woman and eventually discovers that it might be somehow connected to a mysterious cold case. . The fourth and final season of the show will be released in 2023. Who does it belong to anyway? is a reboot of the beloved improv comedy series of the same name, which ran from 1998 to 2007. The series saw improv comedians Ryan Stiles, Colin Mochrie, Wayne Brady and a fourth guest star in rotation deliver hilarious one-liners and off-the-armband sketches based on a variety of prompts and regular segments. The nineteenth and final season of the show will be released in 2023.
Kung Fu is a martial arts action series that follows Nicky Shen (Olivia Liang), a young Chinese woman who dropped out of college and spent three years in a monastery in China, where she became a martial arts master. After returning to San Francisco, she uses her newfound skills to help combat the city's growing crime problem. The third season, which premiered on October 5, will be the last.
RELATED: Arrowverse: Best Heroes From The CW's TV Franchise, Ranked
star girl is a DC Universe series that follows high school student Courtney Whitmore (Brec Bassinger), who stumbles upon dead superhero Starman's cosmic staff and uses their powers to inspire and shape a new generation of superheroes as Stargirl. Its third and final season will air in December. the flash follows Barry Allen (Grant Gustin), a crime scene investigator who develops superhuman speed when exposed to a particle accelerator explosion and uses his newfound abilities to fight crime in Central City. The show has been renewed for its ninth and final season.
The CW shows that could return next season
While the sixteen shows mentioned above are confirmed canceled, there are several others whose future is unclear. Nexstar and The CW have announced they will only greenlight a "minimum" number of shows for the 2023-2024 season, but have yet to make a final decision. Subsequent shows will receive one more season, after which the most successful ones will be renewed for 2023-2024, and the rest will be canceled. Amazingly, these include all of the studio's biggest shows, some of which will not survive.
Walker is a reboot of the popular 1990s show Walker, Texas Ranger with Chuck Norris. In the new series, Cordell Walker (played by Jared Padalecki, from Supernatural Fame) returns from a years-long undercover assignment and resumes his job as a Texas Ranger. The third season of the show is airing right now. Walker: Independence is a prequel to Walker. The prequel series follows Cordell's ancestor, Abby Walker (Katherine McNamara), as she investigates a murder in the 1800s. The Winchesters is a spin-off of Supernatural. It follows Dean and Sam Winchester's parents as they meet, fall in love, and embark on their own monster-hunting adventures. The first seasons of both Walker: Independence and The Winchesters started in October this year.
all american shows Spencer James (Daniel Ezra), a young man from a low-income family in South Los Angeles, playing football for wealthy Beverly Hills High. The fifth season is currently underway. All Americans: Homecoming is a spin-off of all american in which Simone Hicks (Geffri Maya) attends Bringston University, a historically black college in Atlanta, and pursues her dream of becoming a professional tennis player. The second season is airing now.
Superman and Lois follows the lives of Clark Kent (Tyler Hoechlin) and Lois Lane (Elizabeth Tulloch) as they return to their hometown of Smallville with their children and continue to deal with an array of supervillains and family life. The third season of the show will air in early 2023. Gotham Knights is a child-centric DC series of several characters from the Batman franchise. After Batman's death, his adopted son Turner Hayes (Oscar Morgan) teams up with the children of several of Batman's archenemies, including Joker's daughter Duella Dent (Olivia Rose Keegan), and Joker's daughter Stephanie Brown (Anna Lore). daughter of Cluemaster. Together they try to clear their names of the accusation that they were the ones who murdered Bruce Wayne. The first season of the show is expected to debut in 2023.
It's unclear exactly what the fate of the rest of The CW's content will be. Nothing Has Been Said So Far About Their Short Form Horror Anthology Series Horror stories in two sentences, for example. Also, we don't know what will be done with their unscripted content, including stage magic shows and magic contests. Penn & Teller: fool us, masters of illusion, and Criss Angel magic with the starsas good as the clip show The funniest animals in the worldthe competition show killer campand the game show Would I lie to you? Nexstar officials said they still intend to air unscripted content as part of their slate, so it's possible those shows will stick around.