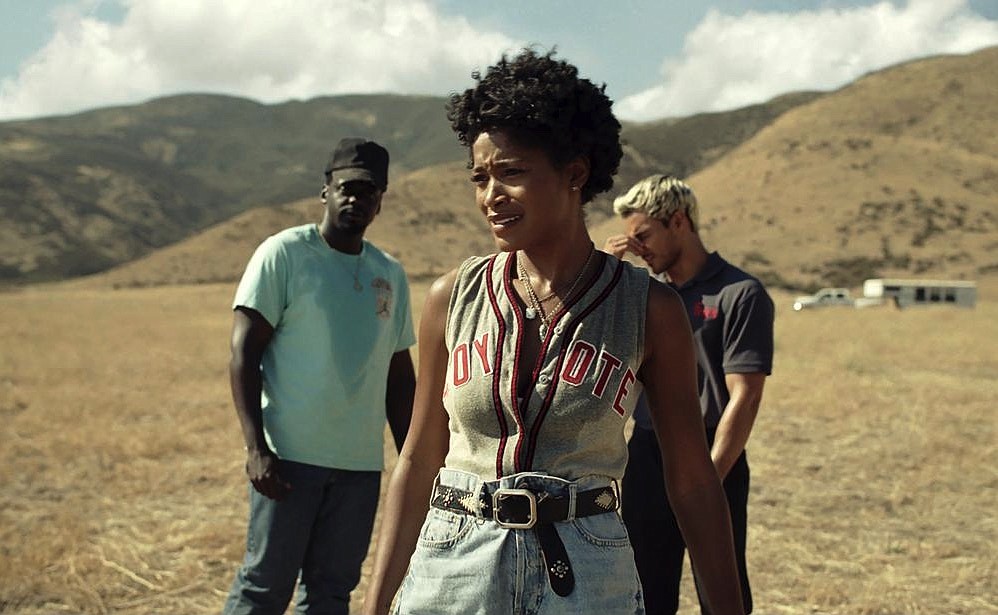 Even before the pandemic, studios had reduced the number of summer movies appearing in theaters.
In the 90s and early 2000s in particular, there seemed to be a major blockbuster for every weekend from early May to mid-August, PLUS at least one or two smaller, counter-programming type movies.
However, as blockbusters got bigger and more expensive, the big studios stopped betting so much on original ideas and mid-budget content aimed at older audiences.
More non-franchise movies are landing on streaming services these days, with Netflix leading the way this year with several pricey but forgettable blockbusters ("The Gray Man" with Ryan Gosling and Chris Evans, "Spider Head" with Chris Hemsworth, etc). These mediocre titles smashed the overall batting average for this year's summer movie slate, but you didn't have to venture out of the house to watch them. At Least Netflix Can Count Adam Sandler's Basketball Drama "Hustle" and animated adventure "The Beast from the Sea" as quality entries in their extensive library.
The biggest hit of the summer, Top Gun: Maverick makes tons of money for three main reasons: 1) A connection to a beloved movie. 2) Lack of competition for non-teen eyeballs in theaters all summer. And 3) It delivered exactly what audiences expected from a theatrical experience – a fun and exciting adventure worthy of the big screen.
While "Top Gun: Maverick" was by far the best of the nostalgia-tinged entries of summer 2022, I personally didn't mind the other two greats either. While the script of Jurassic World: Dominion deserved the lashes it received from domestic critics, the dinosaur action (what people are going to see in a "Jurassic" movie) delivered about as well as the previous two "World" entries .
The Other Nostalgic Piece, Disney/Pixar's "Light year" disappointed at the box office, despite its association with the mega-popular "Toy Story" franchise. Confusing marketing and over-the-top political divisions aside, "Lightyear" still came from one of the most historically cohesive studios on the planet, and Pixar's gorgeous animation and nuanced approach to story and character development were evident in the project. What didn't work was his twisted, threaded connection to "Toy Story." Rename the main character and you have a great movie.
Either way, I'd much rather watch "Lightyear" than the summer's biggest hit with kids, "Minions: The Rise of Gru" a short and enjoyable time killer that leaves your brain 30 seconds after it ends. In fact, if I have to award the prize for the best animated film of the summer, I will take "The Bob's Burgers Movie."
The general superhero-loving population seemed somewhat disappointed with Marvel's two installments this summer. For me, I preferred the breeze of "Thor: Love and Thunder" on the mess of "Doctor Strange in the Multiverse of Madness", which I would rank among the most disappointing entries in the Marvel Cinematic Universe (at least director Sam Raimi threw in some of his flourishes). "Love & Thunder" performed better, although it constantly reminded me how much I loved the previous episode ("Thor: Ragnarok") more.
For those with an independent spirit, Summer 2022 still contained plenty of quality, as long as you knew where to look for it (especially streaming). Titles in this category that worked for me included "Emergency" (Amazon Prime), "Really Smooth Cha Cha" (AppleTV), "I love my father" (VOD) and the uneven but grotesquely intoxicating films of David Cronenberg "Future Crimes" (now on Peacock).
Special thanks also goes to Hulu for consistently supporting some of the most original content in streaming gaming, from the funny and heartfelt "The Island of Fire" at Emma Thompson's window "Good luck to you, Leo Grande." And while I wouldn't necessarily recommend the suicide comedy "On the Count of Three" for most casual viewers, I was captivated by the delicate tonal balance of this film.
Another Praise From Hulu: Had The Gripping 'Predator' Prequel "Prey" played in theaters, I think audiences would rank it up there with "Top Gun: Maverick" as one of the most essential blockbusters of the year.
Which brings me to my favorite movie of the summer: Jordan Peele's sci-fi show, "Nope." Perhaps because of these high pre-release expectations, "No" only became a modest box office success and seemed to divide the general public (if you think Twitter conversations count as the opinions of the General public).
For me anyway, Jordan Peele delivered another expertly crafted mix of thrills and surprising social commentary. His enigmatic and open-ended approach to the "alien invasion" genre helped me through some of the movie's (Gordy!) more opaque plot threads. Maybe it didn't go perfectly well on first viewing, but I like that it provided a bit of a challenge to go along with the undeniable spectacle of a summer blockbuster.
• • •
Tyler Wilson has been a member of the International Press Academy and has written about movies and pop culture for Inland Northwest publications since 2000, including a regular column in The Press since 2006. He can be reached at [email protected]