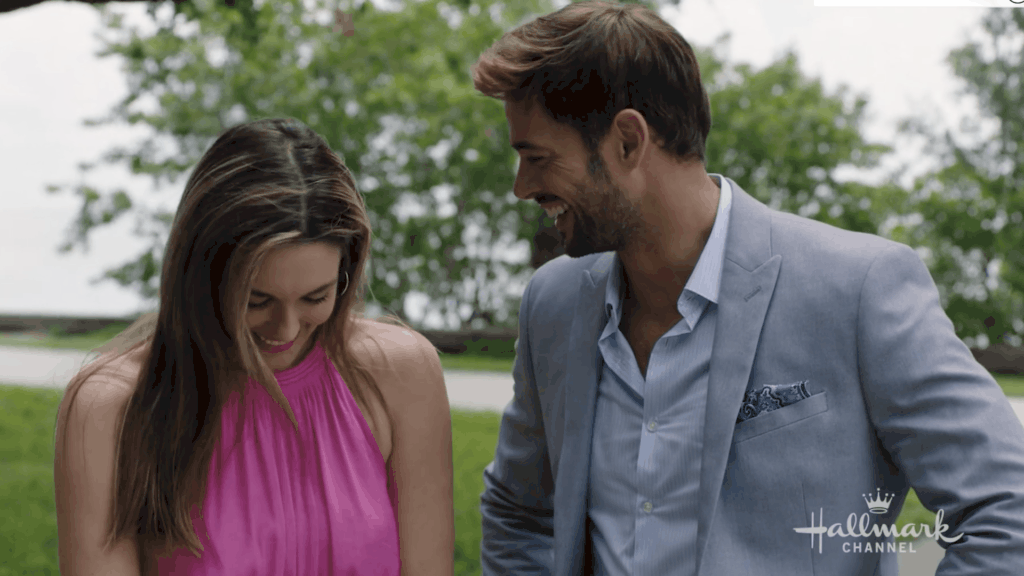 South Beach Love, a new Hallmark film starring Taylor Cole and William Levy, will debut on television on October 9. Much of the film was shot here in St. Petersburg and the Tampa Bay area. In the movie trailer, you can see local spots like Coffee Pot Boulevard, EDGE District, and The Floridian Social Club.
The film is described as "a story of rival quinceañeras, glorious Cuban cuisine, friendship, family ties and romance. Two chefs prepare parties for the fifteenth birthday of two girls who are certainly not friends."
Hallmark has shot a myriad of original films in the Tampa Bay area. The region's versatile range of downtown and tropical sets, along with a film commission ready to help secure permits and locations for projects, continue to make this one of the top locations to shoot. in Florida.
Major movies like South Beach Love are coming to Tampa Bay
This follows projects such as Lady of the Manor making St. Pete a focal point. This project, with Justin Long, Melanie Lysnkey, Judy Greer and Ryan Phillipe, revolved around Crescent Heights and Euclid St. Paul, in addition to the Pelican Pub and Jannus Live.
Fear of Rain, a horror film starring Katherine Heigle, Harry Connick Jr. and Eugenie Bondurant, was also filmed in Sunshine City. Its premiere sold out at the Green Light Cinema and received warm reviews from critics and members of the public.
More cinematic magic has been achieved in the Tampa Bay area thanks to Visit St. Pete / Clearwater, St. Pete / Clearwater Film Commission and VISIT FLORIDA. Life's Rewards showcases the beauty of travel and the rewarding communities it builds.
Visit St. Pete Clearwater Celebrates Area with New Film
"After a particularly difficult year for the travel industry, Visit St. Pete / Clearwater is excited to embark on this new frontier in destination marketing by delivering compelling programming that inspires the desire to travel," said Steve Hayes , President and CEO of Visit St. Pete. /Clear water. "'Life's Rewards' is an entertaining series that is both heartwarming and worthy of a frenzy."
The first original scripted series developed by destination marketing organizations for streaming services, the show follows the life of Dan Kinney, played by actor Sebastian Rocha as he adapts to an unexpected change in lifestyle. and circumstances. The privileged son of a leading wealth manager, Dan had it easy, until he staked everything on a big bet and lost.
Green Light Cinema presents local films
It's also a good time to remind everyone that St. Pete has a brand new independent arthouse theater, Green Light Cinema. You can browse everything the theater is showing on their website.
A new movie called "A Taste of Love" was also filming here in Pinellas County in July. The project stars Martin Kove who many will recognize as The Karate Kid's Sensei Kreese and the critically acclaimed Cobra Kai.
The film is described as a romantic comedy about a struggling TV chef who reconnects with a childhood sweetheart while trying to save the family restaurant. St. Pete will be featured in the film.
What to read next:
Movies on the Lawn returns with Hocus Pocus, Scream
Cross Bay Ferry returns in November
Wagamama brings gourmet ramen to Water Street Tampa
Opening of the new izakaya concept this weekend at Pinellas Park
inclusivity bringing a cafe, health center and adult toy retail store, opening in the Grand Central District