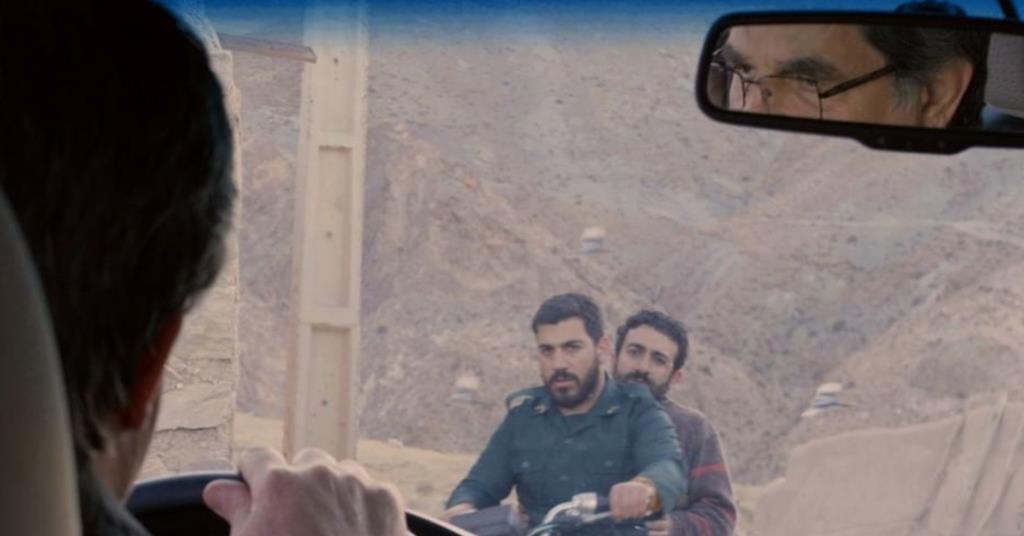 Sideshow and Janus Films Acquire All US Rights to Celluloid Dreams for Jafar Panahi's Special Jury Prize at Venice winner no bear and will organize an awards campaign for the imprisoned Iranian director.
Films We Like has reclaimed all Canadian rights to the story of two parallel love stories that explore superstition and the mechanics of power.
Panah (Taxi, 3 faces, this is not a movie) wrote, directed, produced and starred in Nope Bear alongside Naser Hashemi, Vahid Mobaseri, Bakhtiar Panjei, Mina Kavani, Narjes Dalaram and Reza Heydari.
The film screened in Toronto after its world premiere at the Lido and next up is the New York Film Festival and the BFI London Film Festival.
Panahi was recently sentenced by Iranian authorities to serve a six-year sentence handed down in 2010 after he was arrested this year for protesting against the Iranian government. He is technically under a 20-year ban from directing and writing films and giving interviews to Iranian or foreign media.
Sideshow and Janus Films are planning a Best Director Awards campaign for Panahi and will release no bear theatrically.
Hengameh Panahi, President of Celluloid Dreams, said, "I have worked with Jafar since its inception, The white ballwhich was the first significant North American release of an Iranian film and Jafar's only film to be released in his own country due to his subsequent refusal to comply with censorship demands.
"His life is entirely centered around film and he persists despite all obstacles and limitations. Cinema is his inspiration and cinema his life. I am extremely happy to have found such a good home for no bear, with distributors who care deeply and do amazing work. The film is a resolutely humanist response to an inhuman situation.
Sideshow's Jonathan Sehring added: "Jafar Panahi is one of the greatest filmmakers in the world. He made a series of amazing stories with extremely limited means and under great restrictions. His films are deeply entertaining political acts of resistance and no bear is his supreme masterpiece. We are incredibly thrilled to bring this film to the world and to ensure that it is given serious consideration by the directors' branch of the Academy.