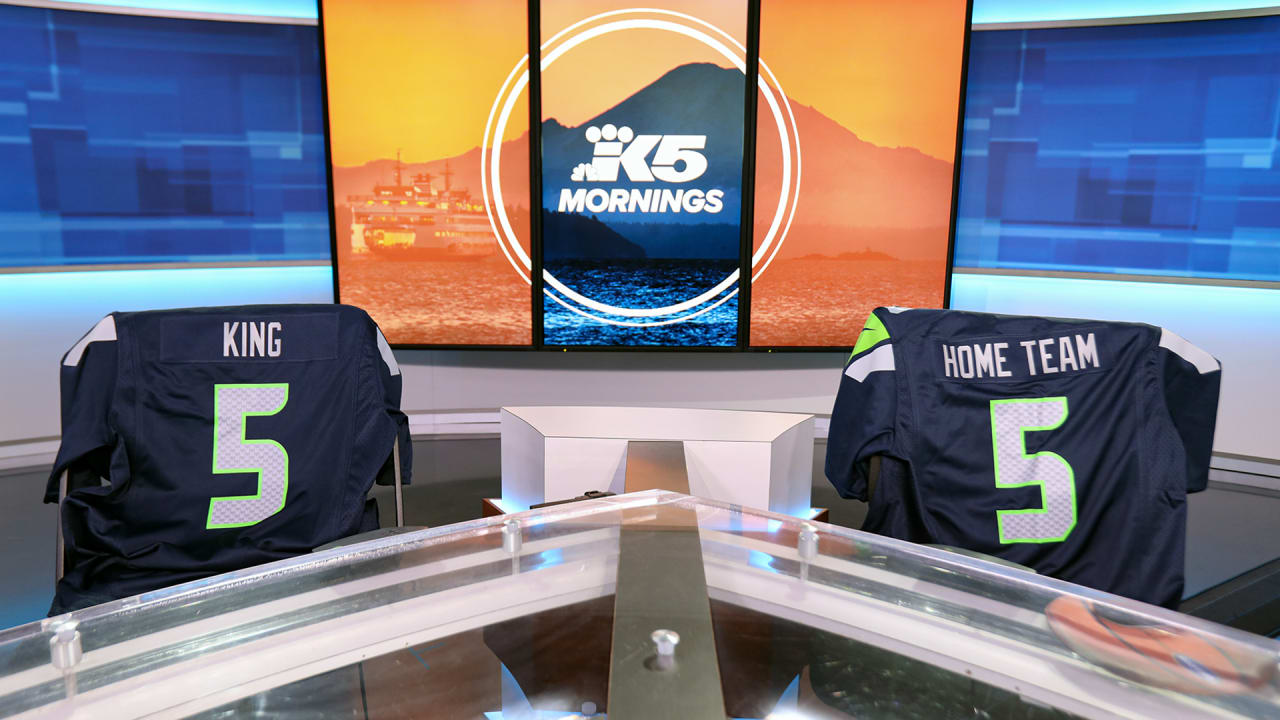 RENTON, Wash. – The Seattle Seahawks today announced a new multi-year partnership with KING 5 to become the team's Official Local Television Partner beginning in the 2022 season.
"We are thrilled to officially welcome KING 5 to the Seahawks family as we enter an incredible new multi-year partnership," said Chuck Arnold, President, Seattle Seahawks and First & Goal Inc. "From our preseason broadcasts and weekly shows, to player and coach interviews that fans can't see anywhere else, we're proud to partner with KING 5 to bring the best and most exclusive Seahawks TV content to our fans across the region. ."
KING 5 was the Seahawks' last television partner from 2004 to 2011. Under the new agreement, KING 5 will have exclusive local broadcast rights for the Seahawks' preseason games and weekly broadcasts. KING will launch a new weekly show, "Seahawks Central," which airs during the season on KONG every Thursday at 9:30 p.m. PT and re-airs on KING every Saturday at 7 p.m. PT. KING 5's "The 5th Quarter" will also get special access for post-match coverage and exclusive player and manager interviews. The Seahawks will also partner with KING 5 to offer unique community programming and web content. With 12.5 hours of news and local programming each weekday, including KING 5, New Day Northwest and Evening newscasts, KING 5 is poised to deliver more Seahawks content than any other outlet in the world. market.
"KING 5 and the Seahawks share deep roots in our community, and we couldn't be more thrilled to officially partner with them again!" said Christy Moreno, President and CEO of KING 5. "We look forward to teaming up and using all of our platforms to bring the best Seahawks content to our region. KING 5's dedication to the community is shared by the Seahawks and we look forward to partnering with them on initiatives that make our community a better place for everyone. Local teams have come together and we can't wait to get to work. Come on Hawks!"