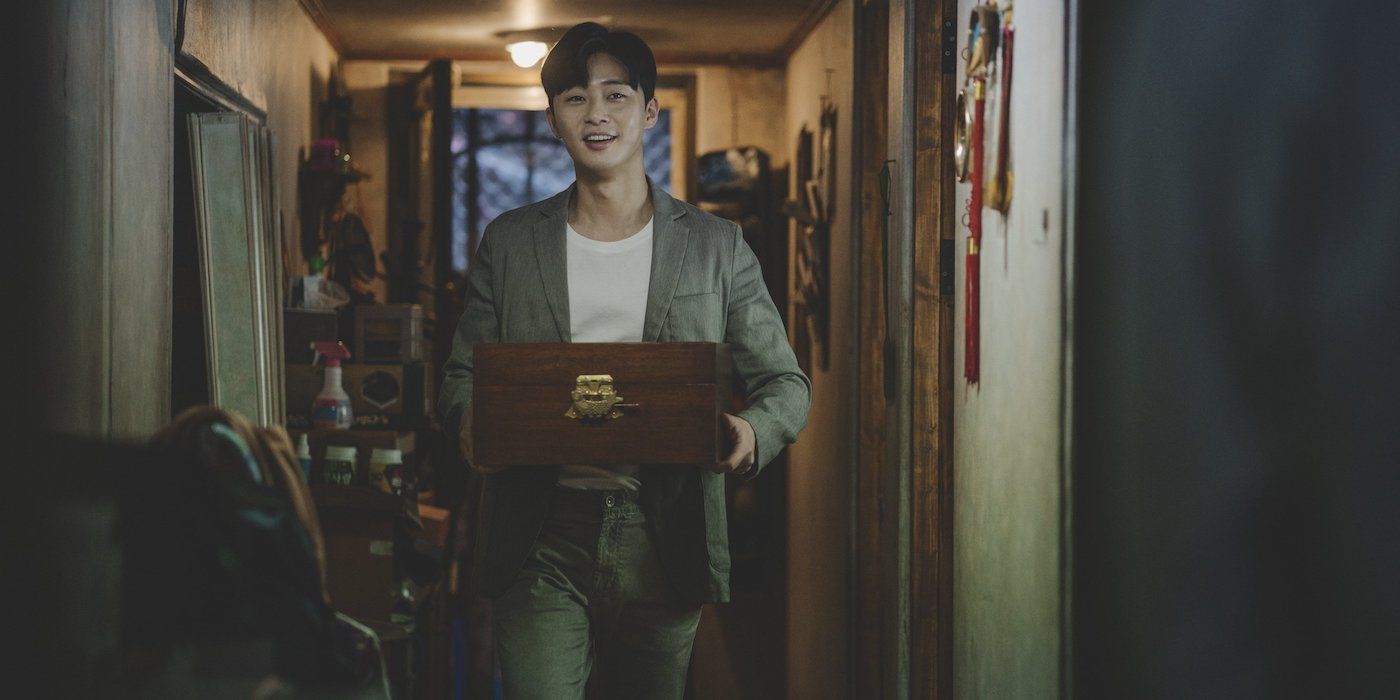 The "Parasite" actor is rumored to be joining "The Marvels".
On September 3, the Korean actor Seo-joon Park has left his home country, South Korea, to – according to his agency – start filming a new Marvel Studios film. Park's agency promised more details would be released later.
Park is known for his roles in Korean television series, such as What's wrong with secretary Kim, but its international fame was sparked by the beginnings of Bong Joon Hofor best Oscar-winning film Parasite, in 2019.
RELATED: Russo Bros. ' Negotiations on making another Marvel movie stalled after 'Black Widow' costume
Prior to the official announcement, there were plenty of rumors circulating regarding Park's role in Marvel's future work. Among these rumors, it was said that Park would appear in the sequel to Captain marvel title Wonders. In July, IMDb updated her profile and photo which identifies her as part of the core cast although her role has yet to be revealed. Wonders will be led by Candy director Nia DaCosta and is written by Megan McDonnell, who has already written two episodes of WandaVision.
"Park has confirmed his appearance in a Marvel Studios film and left the country this afternoon," Park's agency said, translated by The Korea Times. The agency declined to give additional details, including the film's title or Park's filming location, however, Wonders has already started filming.
Wonders will be a continuation of the Disney + series Ms. Marvel featuring Brie Larson in the main role of the series, Carole Danvers, Iman Vellani, Teyona Parris, and Monique Rambeau. Zawe Ashton always joined the sequel to play the undisclosed villain, and Samuel L. Jackson has previously hinted that he will also be making an appearance in the film. Wonders is expected to be released in 2022.
KEEP READING: 5 Great Marvel Performances Too Perfect To Join The MCU Multiverse
Why this 'Shang-Chi' ending feels like a new beginning for the MCU
For over a decade, the MCU has told the same story. Ready for something new?
Read more
About the Author