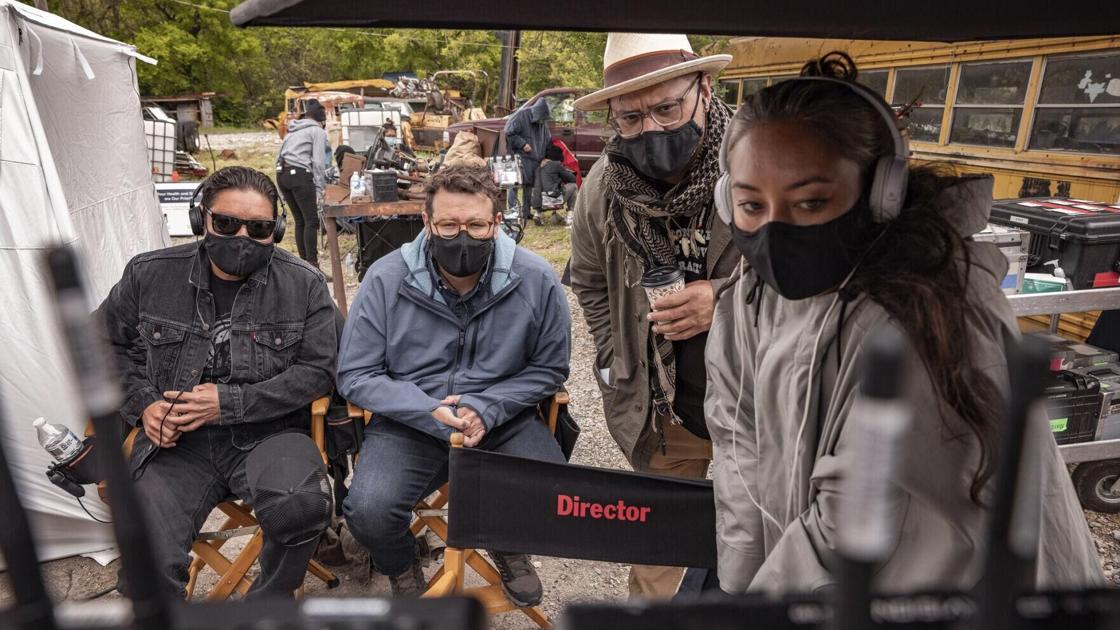 Filming for the first season of the Oklahoma-shot series "Reservation Dogs" has ended, according to the Oklahoma Film + Music Office.
FX has announced that the series will debut on the network's streaming brand, FX on Hulu, in the United States starting August 9.
Co-created by Oklahoman Sterlin Harjo ("Mekko", Barking Water ") and Oscar winner Taika Waititi (" Jojo Rabbit ", Thor: Ragnarok"), "Reservation Dogs" marks Harjo's first foray into television scripted.
Harjo and Waititi are also executive producers alongside Garrett Basch ("What We Do In The Shadows") for the half-hour Coming of Age comedy series that tells the stories of four teenage boys. indigenous people who commit crimes to finance their efforts to leave. their home in rural Oklahoma.
Boasting Indigenous talent both on screen and behind the camera, the series stars Devery Jacobs ("American Gods"), D'Pharaoh Woon-A-Tai ("Creeped Out"), Paulina Alexis ("Ghostbusters : Afterlife ") and newcomer Lane Factor, and completed principal photography in Northeast Oklahoma at the end of May.
"To shoot in Oklahoma is a dream," Harjo said in a statement from the Oklahoma Film + Music Office. "It's my backyard with the people I love. And you can't beat our locations.
"Reservation Dogs" marks the first full-time scripted television series on the network to film its entire season in Oklahoma, the statement said. Filming locations included Tulsa, Okmulgee, Sand Springs, Beggs, Inola, and Terlton.
Early reports from the Oklahoma Film + Music Office estimate that the show's first season impacted more than $ 10 million spent directly in the state with the creation of more than 800 local career opportunities. Additionally, the series features Oklahoma musical artists whose songs are featured throughout the season, including Samantha Crain, Jacob Tovar, Broncho, Labrys, and Lee Hazelwood.
"Oklahoma has worked hard to bring television production to the state, and we are honored to have been able to work with FX / Disney to host the production of 'Reservation Dogs'," said the Oklahoma Music Director Film +, Tava Maloy Sofsky. "The impact of this series on the Oklahoma film workforce and local communities has been tremendous, and we're incredibly proud of local talent like Sterlin Harjo who have helped champion opportunities like this to our state. "
The pilot episode recently premiered at the Tribeca Film Festival in New York City, where it was lauded for its writing and portrayal of Indigenous cultures.
"It has been an honor to support Sterlin Harjo and her team with the Tulsa County Film Recovery Program, made possible through the Tulsa County CARES funds," said Abby Kurin, Executive Director of the Film Office, music, arts and culture of Tulsa. "It is a lesson in humility to see Sterlin continue to choose Oklahoma and bring their projects to the Tulsa area. The impact of his work touches many levels of the industry in Tulsa, spanning hotels, restaurants, shops, vendors, locations and more. Congratulations to Sterlin, and to all of the cast and crew. "