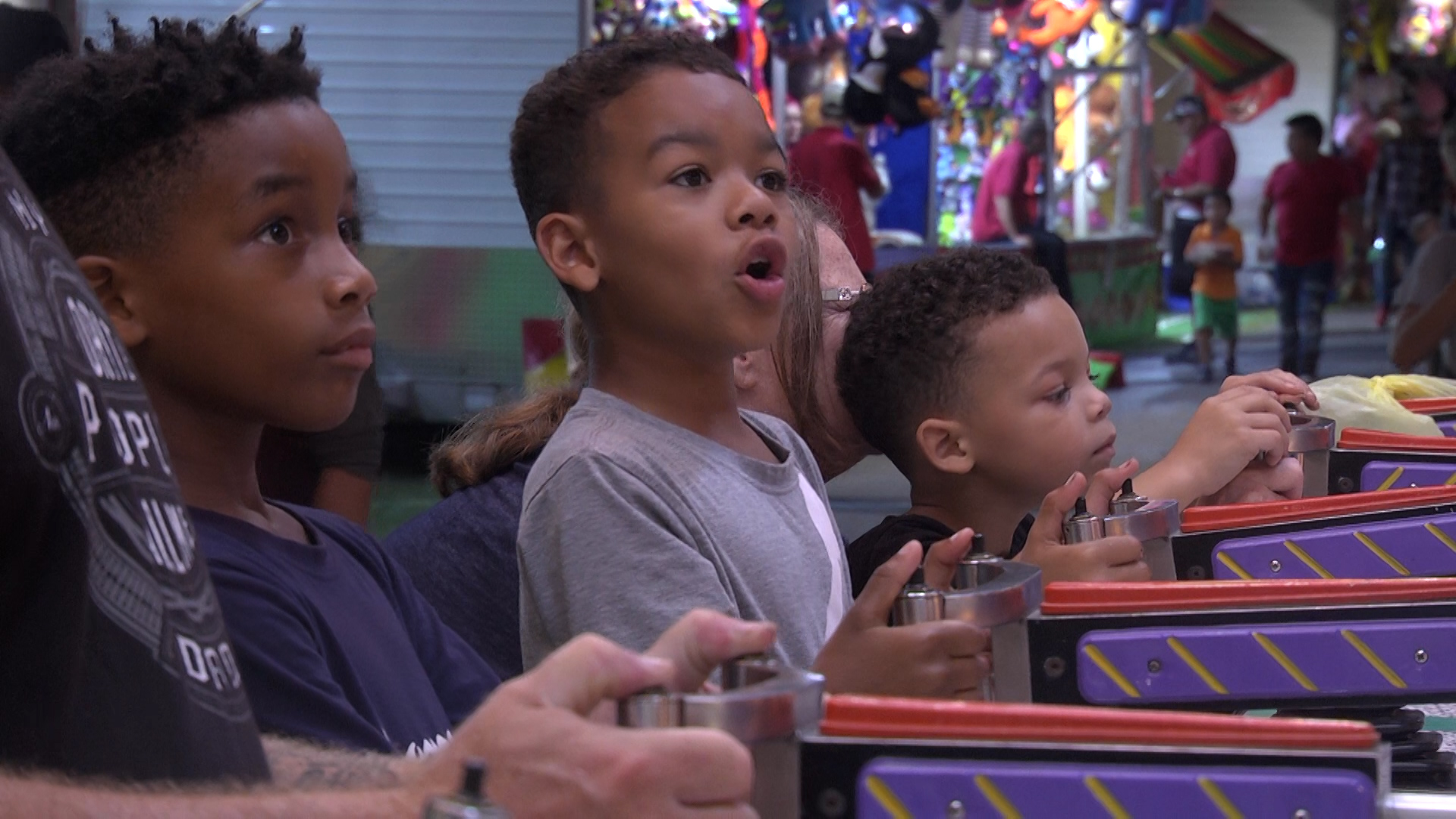 BOWLING GREEN, Ky. – The Soky's Fair in Bowling Green kicked off Tuesday thanks to Monday night's success.
There were just over 1,800 people at the fairground on Monday as the halfway returned after a hiatus in 2020 due to the pandemic.
While the fair offers all kinds of entertainment like tractor pulls, demolition contests, and cattle shows, an important aspect of the fair is the environment.
Midway owner Freddy Miller says Carnival is a family friendly environment. Miller Spectacular Shows is now a five generation family carnival business.
"I grew up with two wonderful boys and two daughters-in-law who will be ready to take the helm here very soon. As soon as they're ready for it, I'm ready to relax and give them a voice, "said Freddy Miller.
And one of those sons, Drew Miller, is on his way to becoming a fifth generation owner, following in his father's footsteps.
"It's a lot of fun, people say not to work with family and things like that, but I wouldn't trade it for anything else," Drew Miller said.
The two strive to make their ride fun for all ages, with 10 food stalls owned by the Miller family, slow rides for young children, and bolder rides for teens and more, so everyone can have a fun experience.
"We want a family environment. We want people to be able to hang out with their families, have a good time and create lasting memories. I know a lot of people we talk to who say they were brought to the fair when they were kids, now they bring their families to the fair. I hope this can continue for generations with grandchildren and beyond, "said Drew Miller.
As for Drew's vision for the halfway future? He has a few plans up in the air, but his number one principle is that the only constant thing is change.
"This is the real burden of someone's inheritance. You are that beyond which you grow. So how are you going to take what you've built and ensure that the next generation can build it better and keep the legacy of it. "