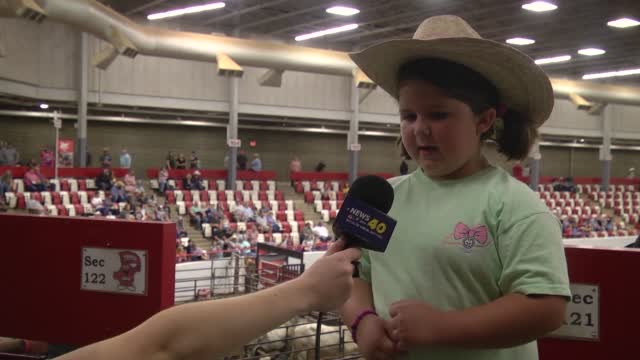 BOWLING GREEN, Ky. – The Lone Star Rodeo Company made their way to Bowling Green and kicked off this Friday night at the LD Brown Agricultural Exposition Center at Western Kentucky University.
This rodeo, featuring over 25 bucking horses, over 15 bucking bulls and even more animals to boot, came to Bowling Green to wrap up their nearly 25 shows this year.
Rachel Boyd is a third generation owner of Lone Star Rodeo.
"You're going to have a blast. We just love to provide family entertainment to the community, "Boyd said.
She was born and raised in the rodeo world since she was two weeks old. Boyd said his grandfather started rodeo 72 years ago.
"When you walk in you definitely know you're going to be there because of the dirt in the arena. You're going to feel the atmosphere, these horses, these stalls, the cattle, "Boyd described. "You're going to see the cowgirls in their hats, their boots, their leggings, the 9 yards that you're definitely going to feel like stepping into a western scene."
Events to watch out for are Bareback Bronc Riding, Saddle Bronc Riding, Calf Roping, Cowgirl's Breakaway Roping, Steer Wrestling, Team Roping, Cowgirl's Barrel Racing and Bull Riding.
Of course, there are also events for little cowboys and cowgirls. Cousins ​​Piper Clark and Knox Alagna told News 40 why the rodeo is so fun for kids.
"Because there are a lot of horses, and there's going to be a clown here," Clark said.
"Because the Buckin Bulls," Alagna said.
Clarks added, "There's going to be a girl that knocks a horse over."
The kids also gave News 40 a preview of their big plans for when they grow up.
"When I grow up, I'll ride a horse," Clark aspired.
"I am going to become a farmer," said Alagna.
The rodeo runs Friday through Sunday with the same events every night. People can visit the website for more information on ticket prices and timetables.