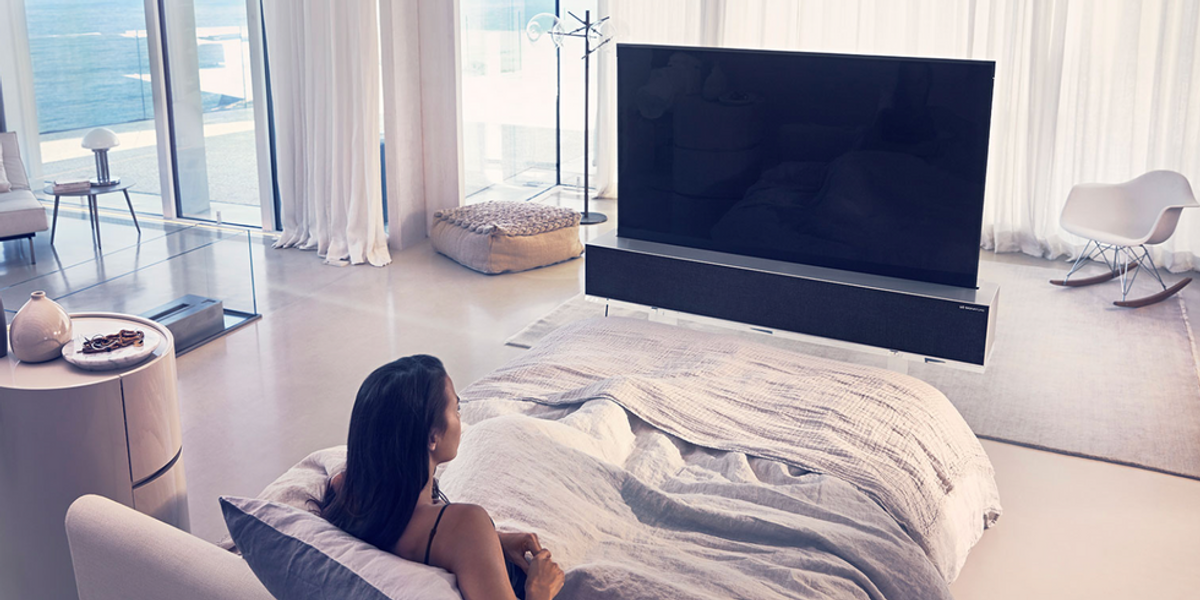 LG has decided to no longer hide the price of its roll-up television behind a telephone line. Instead, the six-figure price is now displayed on its US website, ready to wait for customers to pull the trigger.
The price is $ 100,000, and for that you get a 65-inch OLED TV that rolls up in its base when not in use, or partially unwinds when you want to use the system as a soundbar. with a smaller screen.
Read more:
The TV works like many other smart examples from LG, with the company's webOS operating system and ThinQ system. There is a Dolby Atmos audio system up front in the base of the TV, which acts as a sound bar, while the display panel itself has 4K resolution and a 120Hz refresh rate.
There are four HDMI 2.1 ports on the back, ready to connect to your game console, streaming box, and other devices.
LG's roll-up TV will set you back $ 100,000

LG

But the main draw here is of course the way the TV moves up and down with the help of electric motors. At the push of a button, the base opens and the TV extends elegantly upwards.
You'll probably recognize this TV, because it first arrived as a concept at LG's booth at the CES tech show in January 2018. It was then presented as a real product at CES 2019 a year later, and in July 2021 is ready for anyone to buy from LG's online store.
We know that $ 100,000 is a huge price to pay for a TV, but if you want to have something truly unique, that's it, because no other company currently makes or sells a rolling TV like the OLED R. .
LG's marketing material suggests how the screen can be placed in front of a window and then folded back so you can better enjoy the view when you're not watching TV.