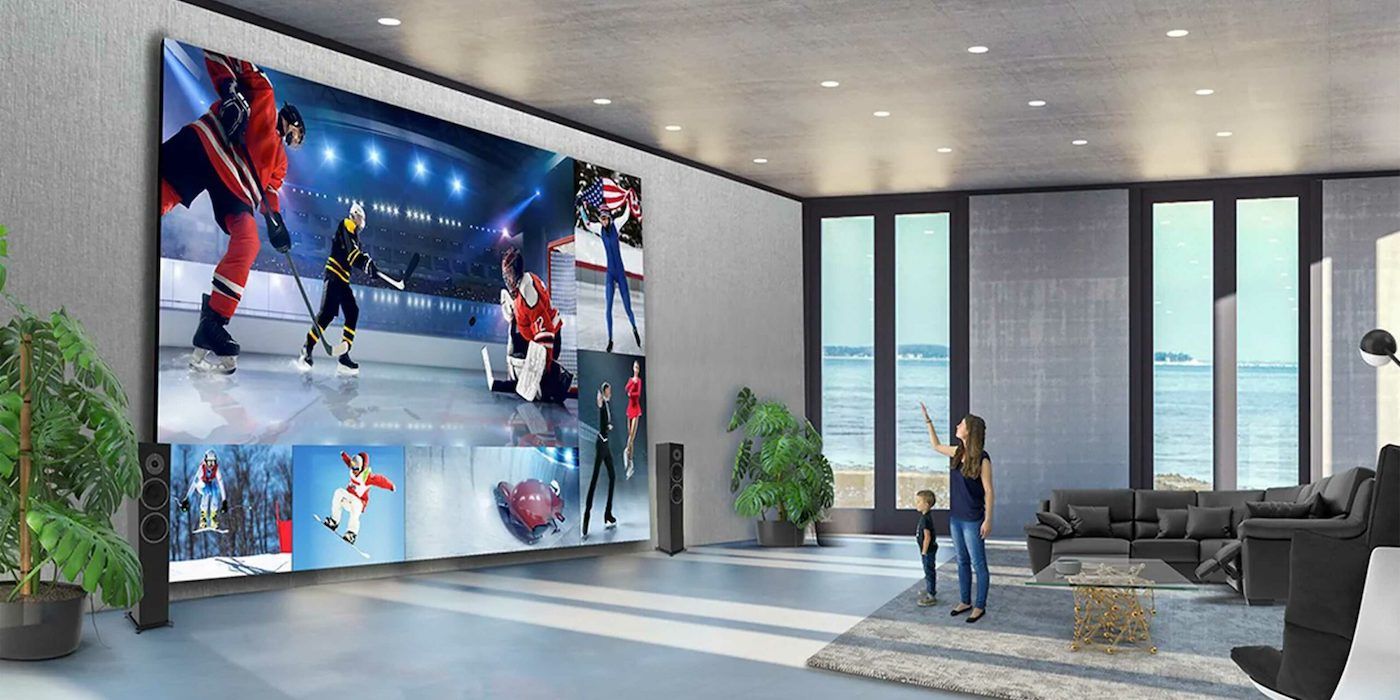 What a small price to pay to watch "Young Sheldon" on a television the size of your wall!
LG is stepping up its game by producing a large, visually stunning, large flatscreen LED TV worth $ 1.7 million. The material is 325 inches long and baffles the senses with brilliant 8K resolution. It aims to compete for the share of profits from companies like Sony and Samsung, which recently unveiled their own wall-sized microLED models.
But if you don't want to spend nearly $ 2 million on your next TV, don't worry, you can upgrade to a 108-inch model for a modest six-figure price. All of your legitimately wealthy friends will laugh at you, of course, and you will be without the joy of staring at such a large screen of LEDs that your entire field of vision cannot comprehend everything at once. But you can spend the money you save on other more frivolous expenses like paying rent or buying food.
RELATED: In Our Era of Brutal Action, 'Crouching Tiger, Hidden Dragon' Remains Gorgeous in 4K
This TV actually represents a pretty big leap forward in display technology, as this new LG display sets itself apart from the competition with something called DVLED, short for "Direct View LED". In the recent past, even HDTVs required an LCD screen between the LEDs and your eyeballs in order to make the picture crisp and clear. Looking at the single diodes, which were large and far apart, you would be looking at a soup of random colors. But as the LEDs get smaller and closer to each other for improved resolution, you get a better picture without the need for a filter screen.
Keep in mind, however, that in addition to the higher price, these sets are the opposite of energy efficiency. So if you're trying to cut down on your power consumption, you'll probably want to stick with a smaller 4K model rather than spending your savings on LG.
KEEP READING: Is 4K Blu-ray Worth It? What you should know before upgrading
'Dopesick' trailer starring Michael Keaton reveals horrors of opioid crisis
'Dopesick' hits Hulu on October 13.
Read more
About the Author