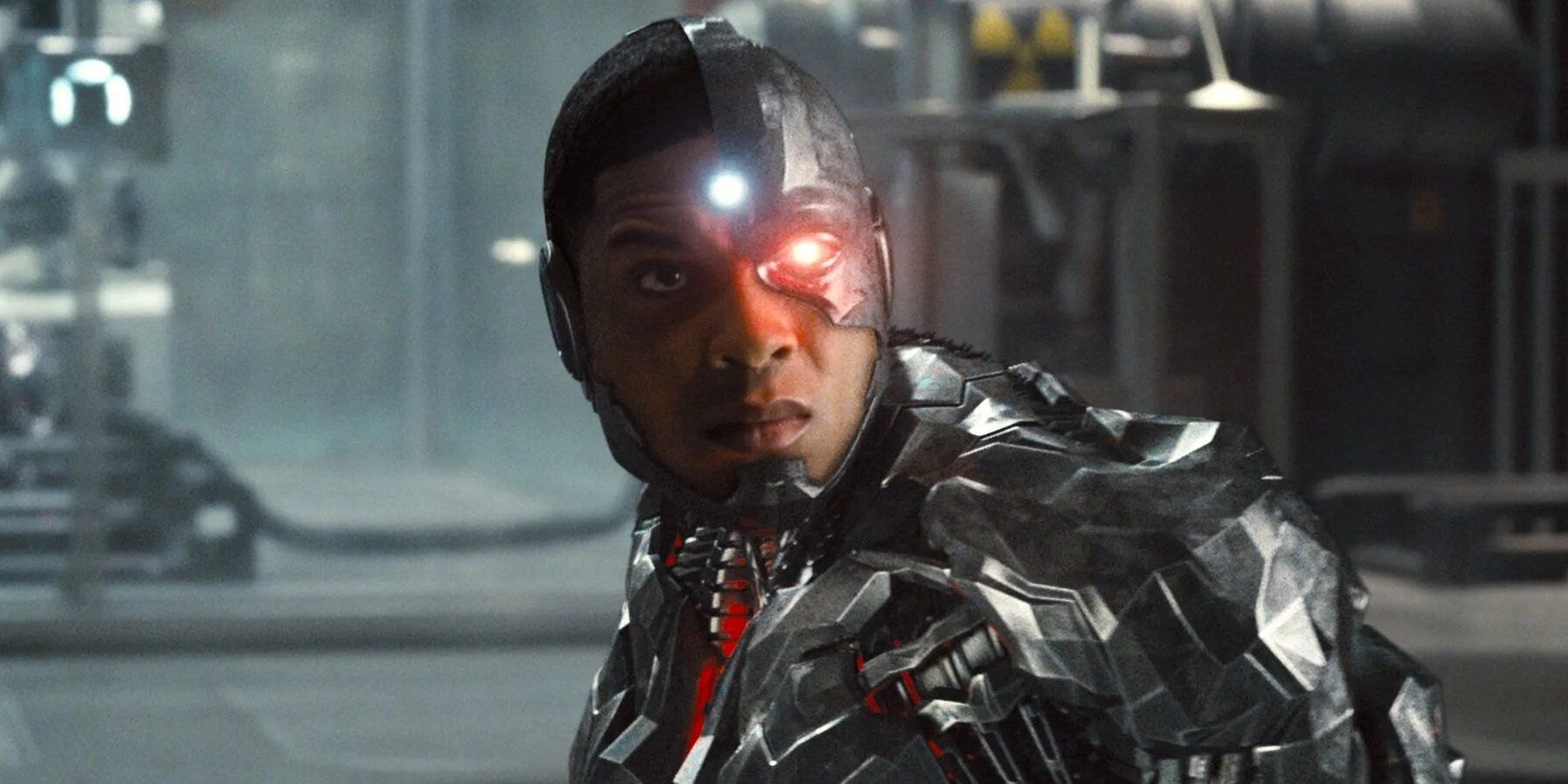 Ray Fisher, who is perhaps best known for playing Cyborg in the DC Extended Universe, recently commented on Walter Hamada's exit as head of DC Films. The relationship between the two had turned acrimonious due to allegations of misconduct by Hamada during an investigation into Justice League reshoots under Joss Whedon.
There is little love lost between Fisher and Hamada. Fisher accused Joss Whedonpublicly, of racist behavior on Justice League, and as head of DC Films at the time, Hamada was part of the investigation. Fisher also called out Hamada during this investigation for siding with the director and allegedly sweeping his misconduct under the rug. The result was a very public feud between Fisher and DC that has been going on for years now.
RELATED: Ray Fisher has a personal story that resonates with Justice League fans
Following Hamada's departure as head of DC Films, Fisher tweeted a response to the news. "Walter Hamada tried to protect his toxic and discriminatory colleagues. He failed. He tried to bury me (and the Justice League investigation) with lies in the trades. He failed," Fisher wrote. . "He's a product of old Hollywood cronyism. May we never know his like again. Onward! A>E".
Hamada first announced that he continue as head of DC Films for Warner Bros.. until 2023. However, following the acquisition of Warner Bros. per Discovery, new CEO David Zaslav took several unpopular moves that appeared to be contributing to Hamada's exit. The creative direction of the DC Extended Universe has been particularly impacted, and the shutdown of production on bat girl, which was nearly complete, infuriated many creatives in the industry, who felt it was done in a disrespectful manner.
Fisher, who previously refused to work on all the movies associated with the boss of DC Films, seemed to see Hamada's exit as a victory. Recent rumors of a Superman vs. Black Adam movie, starring Henry Cavill as Superman, indicate that the new administration of Warner Bros. is ready to continue with the former DCEU actors. Hamada's withdrawal means that, for his part, Fisher could be set for a comeback.
Fisher had previously expressed interest in yet returning as a Cyborg in the flash film, where he was rumored to have played an important role. This movie has been over for a while now, and the drama surrounding movie star Ezra Miller likely means this vehicle wouldn't be the best choice for Fisher's return to DC. But who knows what the future holds? Perhaps the actor can appear in another DC project.
Justice League is available now on HBO Max.
AFTER: DC: 5 Most Important Moments In Justice League History
Source: Ray Fisher/Twitter