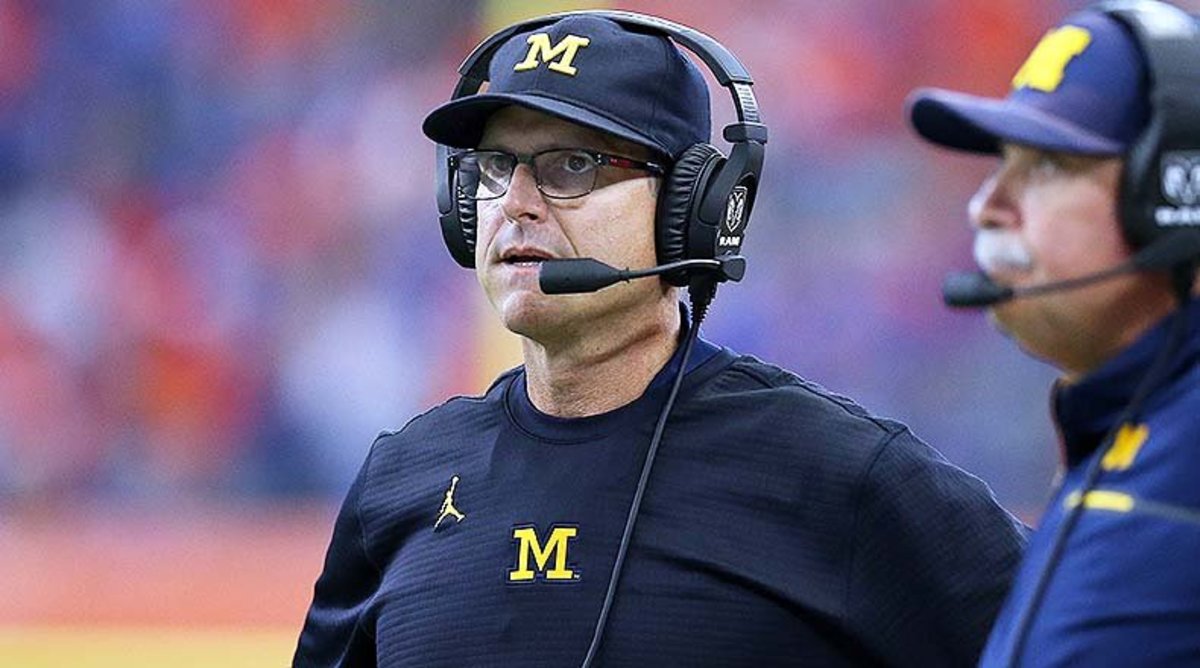 The name, image and likeness decision has opened up a world of opportunity for college athletes. However, Michigan head football coach Jim Harbaugh thinks it's time to take things a step further.
The Big Ten will become a super conference in 2024 when USC and UCLA join. It is plausible that a few other universities will also be added to the conference. The Big Ten television contract is therefore going to be very profitable.
Harbaugh thinks it's time for student-athletes to get a share of the television revenue in which the respective conferences compete.
"I think players should get a share of the revenue from huge TV deals. Don't you agree? A big chunk should come from whoever is negotiating those TV deals. It's 7 points something a billion. C is a lot of
It's a bold idea, and one that will likely gain momentum in the years to come. After all, players are the product and should be compensated accordingly.
However, as college football becomes more of a professional model, there will need to be more discussion about how the sport should look.
Harbaugh and the Wolverines, meanwhile, take on Hawaii this Saturday.