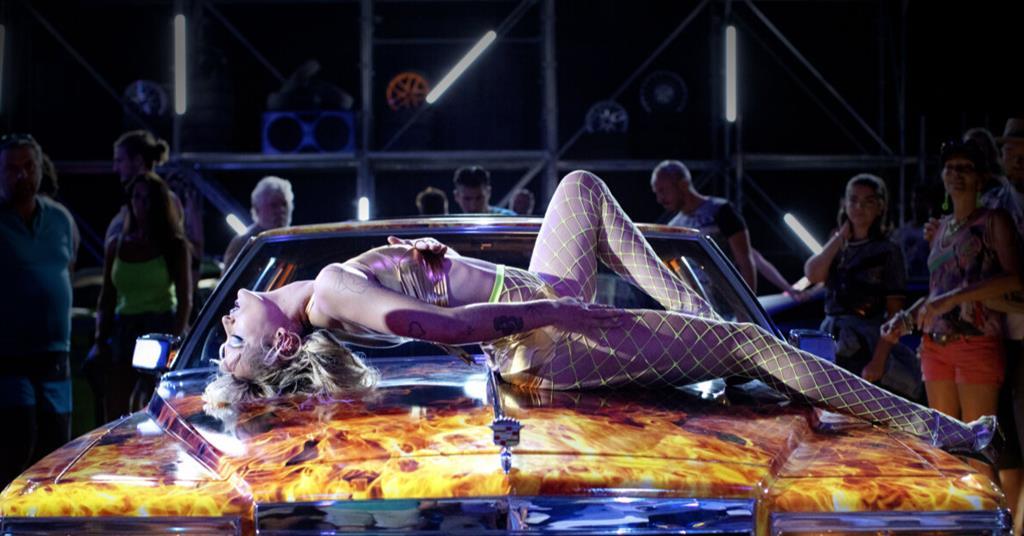 I wonder pictures
Who to know: Andrea Romeo, CEO
Slate to come: Tchaikovsky's wife, My imaginary country, Photo of a girl, Everything everywhere at once
Contact: coordination. [email protected]
What types of films are you looking to buy?
Our target has always been an expanded take on adult comedy and "wow" movies, as we call them. These are films that break away from the usual routine with strong concepts such as La Belle Époque by Nicolas Bedos and Le Tout Nouveau Testament by Jaco Van Dormael. We aim more and more for the unexpected, even on a younger target with films like Sanctuary.
What do you think of this year's Market?
I think we have an interesting and forward-looking market in a past edition of the festival.
What are you fed up with?
"I want novelties, new voices, like Julia Ducournau or Alli Haapasalo. These are all event films that show new worlds, not the classic Dardenne or Desplechin, which I love but which I don't feel any urgency about. I want films that can speak to a very specific, attentive audience interested in gender issues, technology and social innovation, and can do so with fresh, appealing language.
Which of your past deals do you cherish the most?
Titanium. We had already bought 15 films at this festival, and the last thing I wanted was another one. Wild Bunch invited me to see him at the premiere. I was looking forward to it but I didn't expect it to have such an impact on me, because I don't like horrors. I felt like it was a Palme d'Or movie. The deal was done the next morning, even though I knew it would be impossible to distribute without the Palme d'Or. It was a huge risk.
academy two
Who to know: Alessandro Giacobbe, Managing Director; Eddie Bertozzi, Marketing and Acquisitions
Slate to come: Holy Spider, Fire Of Love, Peter Von Kant
Contact: [email protected]
What types of movies are you looking for?
Bertozzi: We want to strengthen our strategy of high-quality arthouse films that appeal to the widest possible audience and hopefully generate a new one. We believe that the post-pandemic audience is no longer the same as the one we knew, hence the need to work on a new one.
What are your fondest memories of Cannes?
The Cannes of my life is the one where I closed the Parasite deal a few days before the premiere. No one had a clue what was about to happen and we lived through the days following the deal enjoying the hype and excitement that culminated in the Palme d'Or.
What titles did you buy before arriving on the Croisette?
A few acquisitions, namely Holy Spider and the Sundance documentary on French volcanologists Fire Of Love. We'll be launching the latter through a number of summer previews to build buzz, and then a general release in early fall. It may be the movie of the year. During the market itself, I think we [will stick to] our usual two to three acquisitions.
What do you value in a sales meeting?
I'm a big movie buff and I remember what every filmmaker has done, so I can enjoy great conversation, not just business talk. Know that even if I like and know the authors, I am not necessarily interested in buying films from all of them.
Inspired Movies
Who to know: Stefano Jacobo, CEO and Founder
Slate to come: Souvenir Box, Another World, Brother And Sister, The Blue Caftan
Contact: [email protected]
What are you in town to buy?
This is the first market in which we have physically participated since the EFM 2020. In addition to buying the rights to broadcast films, we also have an eye on theatrical distribution. If we are looking for titles with strong appeal to broadcasters, we can be very attentive and selective for the rooms.
What do you rely on to score good deals?
We work on relationships. I always try to work with directors I've worked with before. We often buy based on the script. It happened with Brother And Sister by Arnaud Desplechin and with The Innocent by Louis Garrel. We have just purchased Rodrigo Sorogoyen's The Beasts, our fourth collaboration with him.
What is the strangest thing that has happened to you at the Market?
It was 2009 or 2010. I was wandering the stands waiting for a scheduled meeting, and when I got there I saw a poster for Bronson by Nicolas Winding Refn. It was a film that had been considered lost – as [sometimes] happens, the salesman who handled the title had disappeared after the film's presentation at the EFM more than a year before. He was nowhere to be found and so is his business… just disappeared. Now I'm talking to another sales agent in another booth and here's the movie I've been looking for so long. They said, "We have this one that just arrived from another library…"
Notorious pictures
Who to know: Guglielmo Marchetti, CEO and President; Claudio Rapino, Head of Acquisitions and Sales
Slate to come: C'mon C'mon, Porcelain, The Unbreakable Boy|
Contact: [email protected]
How many films are you looking to buy?
We usually follow five to seven movies and end up buying about four. About 95% of those acquisitions are packages, bought on the basis of the script, and are big American movies with big names. The remaining 5% are finished films, usually these are the smaller ones that may have an Oscar campaign behind them or similar. Now we are working on titles that will be released in late 2023 or in 2024.
How does Cannes normally go for you?
If I do my job diligently, all my deals are done on the Monday before the market starts, and then I can enjoy the market, have meetings, and watch movies. Previously, we had 47 scenarios to read.
Have you ever closed a big deal in advance?
Still. I remember being on vacation in Barcelona before going to Cannes and negotiating on the phone for the After franchise. Nobody knew the novels and I remember a low level of confidence [around] this title, but then the box office proved us right.
Has the rise of streaming platforms changed the way you trade?
A lot. Now the main thing I'm looking for is transparency. Platforms are aggressive and make global deals, so I really need to know from the sales agent if a certain project I have my eyes on has a platform's interest. There are movies that I closed the deal for in 2019 that we still don't know if we have the rights or if a platform has them.