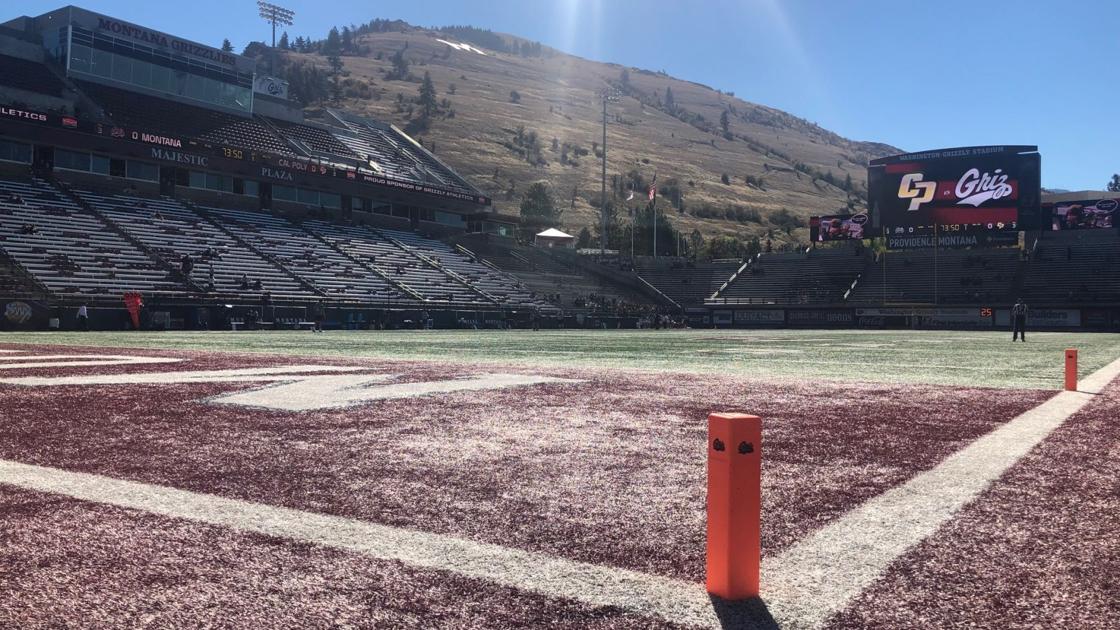 MISSOULA – The stage is now set for a late-night thriller set on the blood-red grounds of Cheney, Washington.
It's actually more like bright red, but blood red looks scarier, so we're going with blood.
Next Saturday at 8:30 p.m., the undefeated and vertiginous Montana soccer team will take on Big Sky Conference powerhouse in Eastern Washington. It's the Eags' explosive and frightening offense led by elusive quarterback Eric Barriere against Montana's fast and historically stubborn defense.
"The media will eat it… Apollo Creed meets the Italian stallion. It sounds like a fucking monster movie."
Hats off to "Rocky" for this promo by the way. For Big Sky Conference football fans, the game between the No.4 Grizzlies and the No.6 Eagles really feels like a heavyweight title fight. Fortunately, it's on ESPN2 and not on pay-per-view.
For everything Montana has accomplished this season, including Saturday's predictable 39-7 victory over confused Cal Poly, there are still unanswered questions. Blitzing the ill-prepared Mustangs (1-3) within an inch of their lives has worked out well at the sun-drenched Washington-Grizzly Stadium ahead of the friendly games back home, but will Barriere be impressed?
We will find out.
Never in my 15 years at Missoula have I remembered such an impressive defense from Griz in three games. This includes those two seasons where Montana reached the FCS title game. It's patterns of speed and pressure worked out by defensive coordinator Kent Baer combined with impressive depth.
The dangerous East Washington offensive will provide the ultimate FCS test for the Griz. In their first three games – not counting Saturday night's test in southern Utah – the Eagles totaled 158 points. Thirty-three of them came against a team from FBS, UNLV.
Barrière, the Big Sky preseason offensive player of the year, is going to be a handful, even for the relentless Grizzlies. Will Baer remain as aggressive as he was this weekend or slow him down a bit? It will be fun to find out.
In the meantime, it's nice to savor Saturday's resounding victory for Montana. There wasn't much suspense in the second half, but it was great to see the defense try to extend their odd streak of 10 straight quarterbacks without giving up a point. Yes, that's right, not even a measly field goal in over 164 minutes of football since September 4 at the University of Washington.
For old-school and seasoned fans of Treasure State athletes, Saturday's Griz game was a real treat on both sides of the ball.
It was heartwarming to see Eureka's Garrett Graves in the starting linebacker lineup. He made 11 tackles and one pass break. Former Missoula Big Sky star Levi Janacaro blocked a punt, recovered it in the end zone and recorded five tackles. Kalispell linebacker Patrick O'Connell continued to amaze with nine tackles, including 3.5 for lost yardage and a sack.
And there's more. Helena's Marcus Welnel had six tackles and five rushing quarterbacks. Former Missoula Sentinel star Mitch Roberts had four catches for 32 yards and rushed for a two-point conversion. Bilings' pride Gabe Sulser had two catches for 27 yards.
The only thing that makes Montana fans feel better than a big win is seeing the Grizzlies win that win with local talent.
The happy days are indeed back for Montana football. But the glory is fleeting and nothing less than a Big Sky Conference title will now satisfy the faithful of Montana.
The Grizzlies can take a big step toward doing it next weekend in a small Washington town that the Seahawks once called their training camp. The Eagles have their own versions of Jim Zorn and Steve Largent, so Montana better be tied down.
Bill Speltz is the sports editor of Missoulian and has been a Sunday columnist for the past 15 years. Do you have a story idea? Email Bill at [email protected]